We are a full service Volkswagen and Audi diagnostic, repair, and performance tuning shop. We are also pleased to announce we are now an Authorized BOSCH SERVICE CENTER.
We only use the highest quality, OEM manufactured parts (Zimmermann, Brembo, TRW and more). We are pleased to take care of all your vehicles needs, may it be maintenance, or diagnostic and repairs.
All makes and models welcome, gas or diesel!
---
Vehicle Maintenance
Full Synthetic Oil and Filter Changes
Diesel filter replacement
Full Tune-Ups
Transmission and differential fluid Replacement
Engine Oil Flush
Engine Carbon Cleanup Service (for Audi / VW 2.0T Engines)
Timing Belt, Water Pump Replacement
MTO safety Inspections
4 Wheel Alignment
All Volkswagen and Audi regular service intervals, including DSG servicing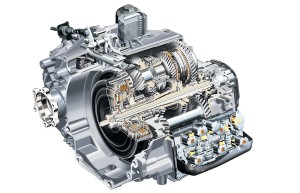 ---
Repair
Clutch Replacement
Internal engine component replacement (Camshafts, Valves, head Gaskets etc.)
Transmission Repair and Replacement
Front End, Suspension ( bushing's, Ball Joints, Axles, Tie Rods, shocks etc)
---
Diagnostic
Engine Light ON?
Diagnose why engine, ABS, or Airbag lights are on and other vehicle drivability issues.
---
Hourly Rates $105
Diagnostic Scan $55 
---
Performance Tuning

Often referred to as and ECU flash this is a reprogram installed on your vehicle engine computer providing more horsepower on most diesel cars this means a power gain of 25% without a decrease in fuel economy. Contact us for more details or visit Malonetuning.com.

HPA Motorsport performance packages supports FSI, TSI and VR6. HPA strives to deliver a balanced upgrade path that will retain your OEM drivability and durability standards while unleashing the desired potential held within. Contact us for more details, or visit hpamotorsports.com.
Suspension Tuning
KONI, EIBACH, KW Suspensions
We are a supplier and installer of performance suspensions. Improve the look and handling of your VW or Audi with a set of Eibach springs and Koni Shocks.
Wheels and Tires
Tires – Winter and Summer
We supply and install full line of tires winter and summer, we are an Authorized supplier of Continental Tires.

Supplier of Replika wheels
If you're looking for a replacement set of your OEM rims, or are looking for a replica of another OEM style rim, Replika rims are the way to go!

Supplier of Rotiform wheels
These beautiful, high end rims are for those who demand only the best for their ride. Stand out from the crowd with Rotiform rims. Available at Euromotive today.