CELEBRATING 10 YEARS IN THE NIAGARA REGION!
18 – 360 York Road, Niagara-On-The-Lake Ontario Canada L0S 1J0
(905) 684-3876
Open Monday – Friday 8:00am – 5:00pm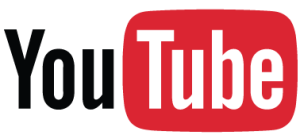 ---
Offering Performance Options from:






---
Volkswagen Repair Shops
Euromotive offers a wide range of parts and accessories for Volkswagens; from OEM and OEM Replacement parts to high-quality Performance and Styling products, Euromotive offers it all! Our aim is to offer top quality products at competitive prices with excellent service. Euromotive is a full service VW / Audi repair shop.
Driven to Perform
It is our goal to build a long-term relationship with each of our clients which would be earned through consistent delivery of outstanding service quality while promoting trust, fairness and respect.
This is our relentless mission and we will work very hard to achieve it!
Our Approach
Our commitment to our Technical Excellence Program which drives our passion and pride in taking on the toughest technical or diagnostic challenge. Our approach to consulting, informing and education on the benefits of a regularly maintained vehicle will earn your trust
In the end it's our strong desire to delight each client with an awesome service experience
Knowledge & Experience
Steve's main thrust behind his business is honesty. Euromotive was started in 2008. Since then we are in 4,000 sq ft facility servicing Volkswagen and Audi's from around Niagara Peninsula.